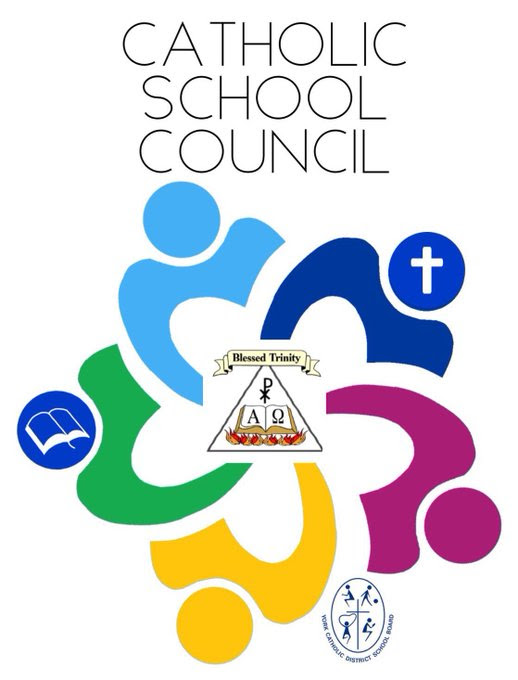 Dear Blessed Trinity community,
We would like to sincerely thank all parents who submitted nomination forms for this year's Catholic School Council.
As per the Education Act, Ontario Regulation 612/00, School Councils and Parent Involvement Committees, requires that a Catholic School Council will assist the school in engaging parents, developing positive communication links with home, church and the broader school community. The Catholic School Council will also assist the school in realizing its goals and mission as well as the vision of the YCDSB.
As all of this year's positions have been acclaimed, a general election was not required.  Our first CSC meeting took place last night, on Wednesday, October 21 2020 at 7:00 pm.  Meeting minutes will be made available on this website, shortly. The Executive Committee was elected, and we would like to congratulate and introduce this year's newly formed Catholic School Council, 2020-2021:
Laura Rinaldo: Chair
Rosanna Canestraro: Vice Chair
Ginger Peacock: Treasurer
Laura Canestraro: Secretary
Dario Castillo, Jaclyn Toma, Lisa Parkyn, Lucia Baldesarra, Kimberly Saraceno, Elmer Reyes, Mary Ritacca, Bradley Funston and Georgia Rovos.
Thank you for your ongoing support at Blessed Trinity.
In partnership with you,
Mrs. A. Hayes, Acting Principal
Mrs. V. Iannetta, Vice Principal